Home-ownership and community have always been evolving concepts, but in the
Serenbe
luxury homes neighborhood of Atlanta, those ideas are changing faster than ever. If you've ever even been a little curious about this unique Georgia community, there are a few things to know about the amenities, the people, the history, and the vision.
What you need to know about Serenbe
Down to the detail
The best place to start is always in the details. After all, regardless of how great a community Serenbe real estate can be, you have to know what you're getting into. Well, the community is a collection of over 650 residents, all living in a gated community of homes. The homes are split up into what the creators call "hamlets," AKA smaller groupings of houses that have been built in the same style and size. Each hamlet is different from the next and inspired by unique architectural layouts and designs. When it comes to the people, you can find a diverse community here, from singles to retirees, families to young couples.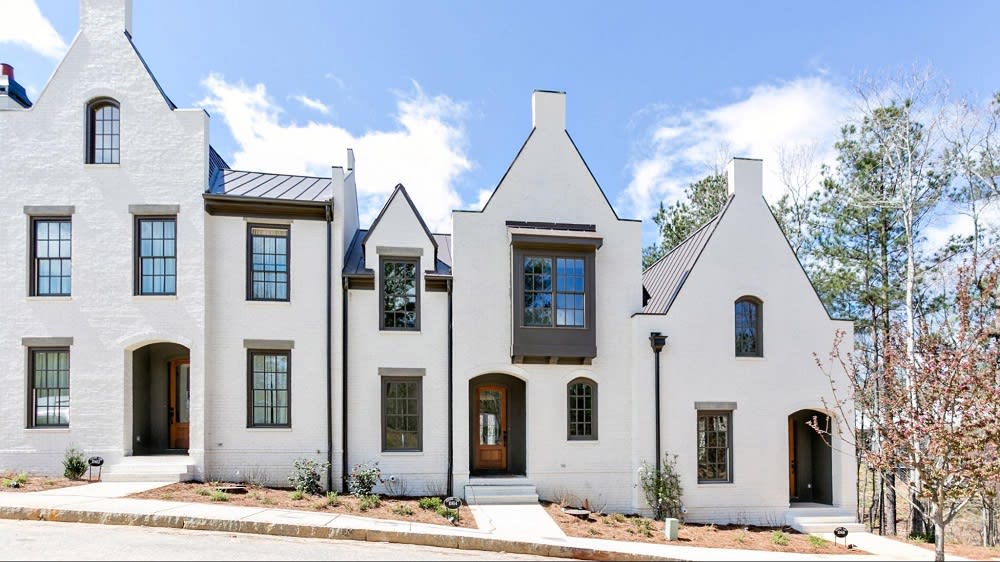 With trash cans embedded in the sidewalk, your own community farm, pools, spas, croquet, and communal spaces that beat every apartment gym out of the park, it's easy to understand why some people have chosen Serenbe luxury homes to settle down.

Sustainable community
While many cities are trying to take measures towards sustainability, few have put in the same amount of work as the Serenbe community. The 1,200+ acre property includes a 25-acre organic farm to help feed its own people, making it a semi-sustainable community. Some of the veggies and fruits even come free with being a resident, while others can be bought during the Saturday Farmer's Market. There are also a handful of community gardens around the property that residents can either help grow or eat.


Farming isn't the only green bonus that Serenbe real estate offers, though. The community also boasts 15 miles of walking trails, many of which include well-cared-for, edible landscaping. This means the planting of blueberry, raspberry, and other hardy fruit bushes that residents can pick and enjoy during their walk.


However, most impressive of all is that Serenbe luxury homes protect 70% of their surrounding green space from development. The neighborhood has been very deliberately set up to keep itself as green as possible, and not just in a sustainability sense. It's filled with plants and trees that are allowed to thrive and give the community one of the best carbon footprints of any neighborhood in the area. Not only does it look great, but it feels great to have so much natural wonder around that you yourself have helped fund and cultivate.

Small town feel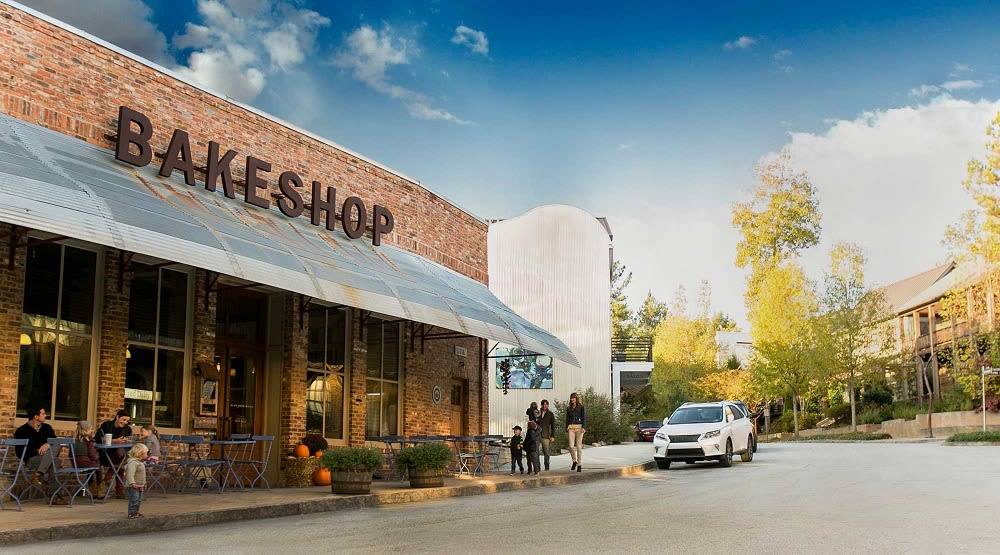 Despite being so close to Atlanta, the way that Serenbe luxury homes and this community have been set up creates a small-town feel despite being near a big city. The community itself has its own shops and eateries, where community members can enjoy a cup of coffee and a hand-made croissant or buy artisan goods made by locals or even their fellow community members. A few of the retail and food places include
Hamlin
,
The Blue-Eyed Daisy
, and the
Serenbe Shop
, which you can even find online and order items, regardless of whether you live there or not. The community even offers visitor housing with
If you want to feel a little more sophisticated, though, this small-town community even has its own
Terminus Modern Ballet Theatre
. Classically trained dancers can learn, grow, and perform for local community members and beyond. More tactile artists can go to the
Chatt Hills Gallery
to make and share their paintings, sculptures, etc. However, art and dance aren't the only community activities available to you. You can also check the
community calendar
and enjoy your neighbors through events like wine tastings, special dinners, and wellness retreats.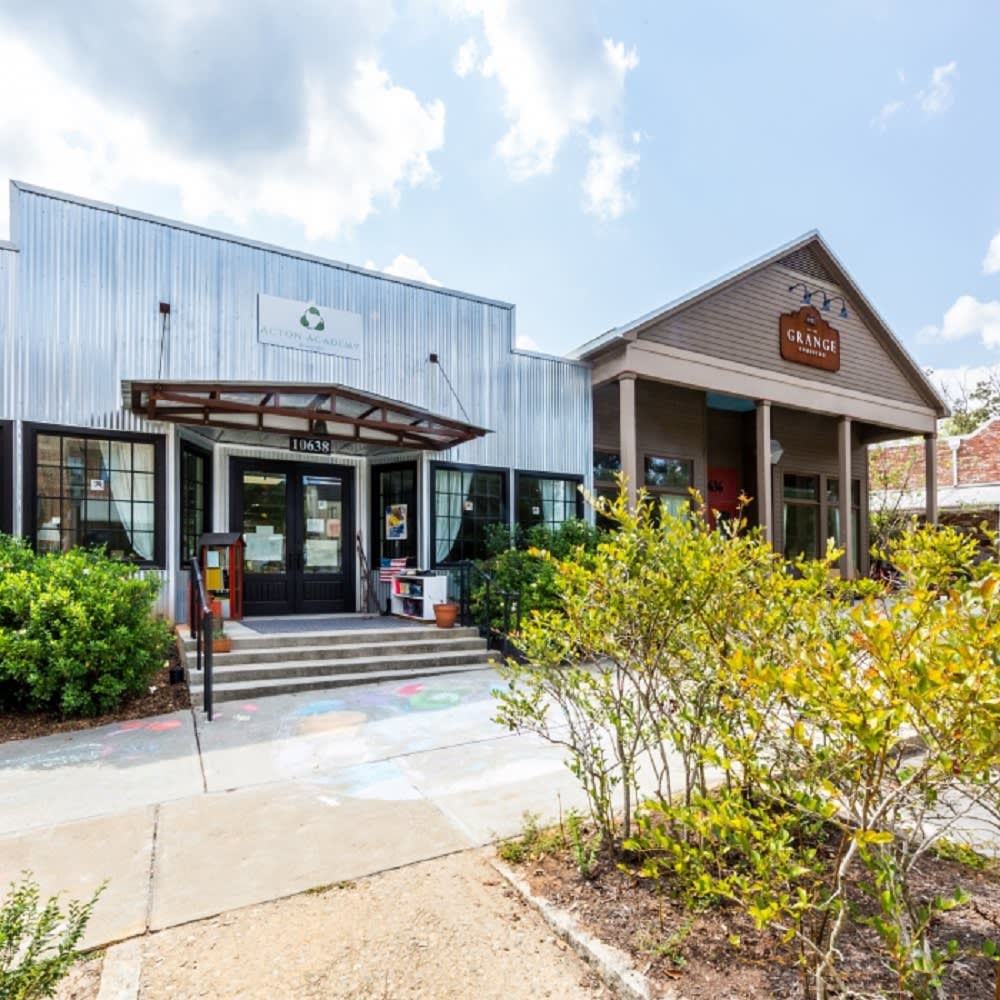 Best of all, some important services like education and healthcare have been integrated into the community over time. For example, the
Little Acorn Learning Center
does education activities with kids six months-10 years old, and the
Acton Academy
is for students K-8. As far as physical and mental wellness goes, a
spa
,
gym
,
pediatrics
,
dental
, and more are located in the One Mado building.
However, if you still prefer going to schools and hospitals in Atlanta, it's only a 30-minute drive to downtown. You can get all these small-town feelings and comforts while still being close to all the Atlanta amenities.

From the mind of an entrepreneur
If you want to know a bit more about how Serenbe luxury homes were created, look no further than entrepreneur and lover of Scandinavian community culture,
Steve Nygren
. Nygren and his wife got the idea from Serenbe over 15 years ago and immediately got to work, purchasing the untouched, beautiful acreage near Atlanta and building their dream community from the ground up. The first house was built in 2004, and the neighborhood only grew from there.
Since then, Serenbe has won multiple awards such as the Urban Land Institute Inaugural Sustainability Award and the Atlanta Regional Commission's "Development of Excellence. " The community and homes are where they're at now because of their dedication to the idea of creating this more communal, sustainable way of living. If you want to learn more about Nygren and his Serenbe real estate vision, check out the
Serenbe Stories
podcast, where he shares the stories of his community with the world.
Interested in Serenbe luxury homes?

*Header image courtesy of Serenbe.com