Serenbe consists of 350 homes spread across 1,000-acres, and this idyllic neighborhood attracts individuals from a diverse array of backgrounds. This includes everyone from families who are looking to settle down to retirees to commuters who travel to Atlanta for work. In fact, Serenbe has become an increasingly popular spot for Atlanta commuters to reside — and it's not hard to understand why. From the tranquil lifestyle to the close access to nature, to the focus on sustainable living, Serenbe feels as though it was taken off a postcard.



Lifestyle
Located on the edge of Atlanta, Serenbe offers a breath-of-fresh air from the noise of city life. In fact, the vision for the community was born in an effort to protect the beautiful, rural land just outside Atlanta known as the Chattahoochee Hill Country. Back in the early 1990s, the founders of Serenbe moved from Atlanta to a quiet, secluded respite in the woods. Shortly after, bulldozers razed surrounding land, interrupting the serene atmosphere. This inspired Serebe's founders to create a sustainable community that would preserve the 40,000 acres right outside Atlanta.

This neighborhood, which is home to 650 individuals, is a wellness community that provides its residents with close access to nature and fresh food. Perhaps one of the most loved aspects of this community is the natural beauty that surrounds it on every side. The community is nestled among acres of preserved forests and homes. This thriving community offers plenty to see and do, including year-round cultural events, culinary workshops, music events, festivals, and boutique shopping.
Healthy Living
Serenbe is known for its commitment to healthy living and wellness. It is home to a 10-acre organic farm, a successful CSA program, and a seasonal Saturday Farmer's Market. Serenbe also boasts edible landscaping along the pathway and sidewalks. There are over 60 different types of species planted here, including fig trees, apple trees, cherry tomatoes, blueberry bushes, and walnut trees. There are also medicinal plants, such as ginseng and elderberry, that residents can use to dye fabric.

Serenbe Farms is a major focus in this community, where farm-to-table takes on an entirely new meaning. Although you'll most likely consume delicious fruits and vegetables from the community's organic farm at one of the city's three restaurants, you can also take an hour-long tour for just $15 per person. If tours aren't your thing, don't worry! You can also stop by the weekly farmer's market, or local Georgians can even pick up produce as part of their CSA program.
Dining
Regardless of what you're craving, Serene boasts a restaurant for every occasion. Whether you're looking to grab a quick bite or celebrate a special evening out, this charming community has plenty to offer. For a refined culinary experience, book a table at The Farmhouse. The Farmhouse is located at Inn in Serenbe and is one of Atlanta's original farm-to-table restaurants. Under the leadership of famed Chef Nic Bour, this restaurant specializes in regional cuisine. The dishes are created using locally grown, organic ingredients which come from the restaurant's own garden and Serenbe Farms, in addition to other area producers. The Farmhouse's menu changes monthly to accommodate the freshest seasonal ingredients around. Despite the revolving menu, you can always expect to find Southern-inspired dishes. Consider indulging the buttermilk fried chicken or pan-seared halibut. After dinner, satisfy your sweet tooth with a slice of creme brulee cheesecake or flourless chocolate torte. The Farmhouse is open for dinner Thursday to Sunday from 5 PM to 9 PM.

If you're looking for a more laid-back dining experience, stop by Halsa, one of Serebe's newest restaurants. Halsa means "health" in Swedish, which perfectly describes the mission of this sleek eatery. Anchoring the One Mado building, this restaurant provides a farm-to-table experience like none other. Halsa specializes in Swedish-influenced dishes with a healthy spin. The menu utilizes organic produce that comes directly from Serenbe Farms. It highlights the use of vegetables in dishes, such as the Build Your Own Bowl. The BYOB allows guests to choose from a variety of grains, greens, vegetables, and proteins. Halsa also offers a wide array of fresh juice and smoothies, which will perfectly complement your meal. For instance, the Green Cleanse juice is created using green apple, spinach, celery, cucumber, ginger, and coconut water.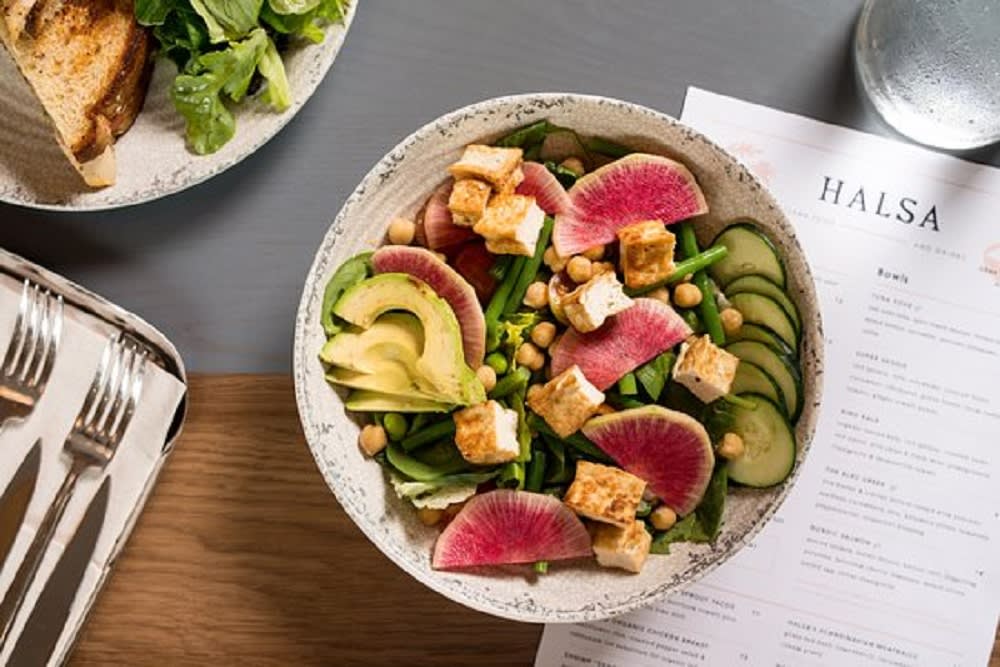 Credit: TripAdvisor
Neighborhoods
Serenbe has been masterfully designed by Serenbe Planning and Design, where every building goes through an extensive design review process and every new structure is thoughtfully built. All of the materials used for construction are required to be original, sustainable, and in keeping with the style found throughout each hamlet.

The city is designed around a quartet of individual English-inspired hamlets, which are also referred to as villages. This consists of Selborne, Grange, Mado, and the upcoming Mado West. Although the hamlets have similar setups, each has a distinctive feel. All of the hamlets are connected by a few roads and miles of nature trails.

Selborne, the founding hamlet, serves as the city's culture and arts sector. Main Street boasts touches of Italian inspiration found on building ornamentation for a distinctive atmosphere. Selborne is also home to the community's farmers' market. Meanwhile, Grange — which is home to Serenbe Farms — is an agriculture-themed hamlet. A scroll through this idyllic hamlet will reveal stunning townhomes and cottages. The homes here evoke both a farmhouse and agro-industrial feel.

Mado is a wellness-themed hamlet that is outfitted with a swimming pool. The hamlet is currently constructing One Mado, which is a 30,000 square-foot commercial space. This space will eventually be home to a plethora of businesses, including fitness classes, healthy eats, and access to professional services. The architecture in Mado takes on more minimalist designs inspired by Copenhagen and cities in Sweden. A forthcoming hamlet, which will be referred to as Mado West, will be focused on education and aims to establish a K-8 public charter school, an international boarding school, and a university semester-away program that's open to everyone.

One of the perks of living in Serenbe is the walkable nature of the town. Although the city has plenty of cars, the majority of residents opt to travel by foot or golf carts. Everything is within walking distance, enabling residents to easily navigate around the community.
Activities and Events
Residents of Serenbe can enjoy a wide array of events and activities. This includes outdoor performances, film, lectures, and reading with friends, neighborhoods, and notable visitors. Whether your interests are centered on art and culture, family fun, food, and wine, or health and wellness, there's something for everyone here.

Kick off your weekend at the Serenbe Farmers Market, which takes place from March to October. The market is located on a large green space surrounded by an abundance of trees, giving you an immunity boost and plenty of fresh air. Browse through the assortment of booths, which feature healthy food and artisan goods. Chatt residents and visitors can stock up on the best local produce, meat, prepared food, and baked goods. The Farmers Market takes place on Saturdays from 9 AM to noon.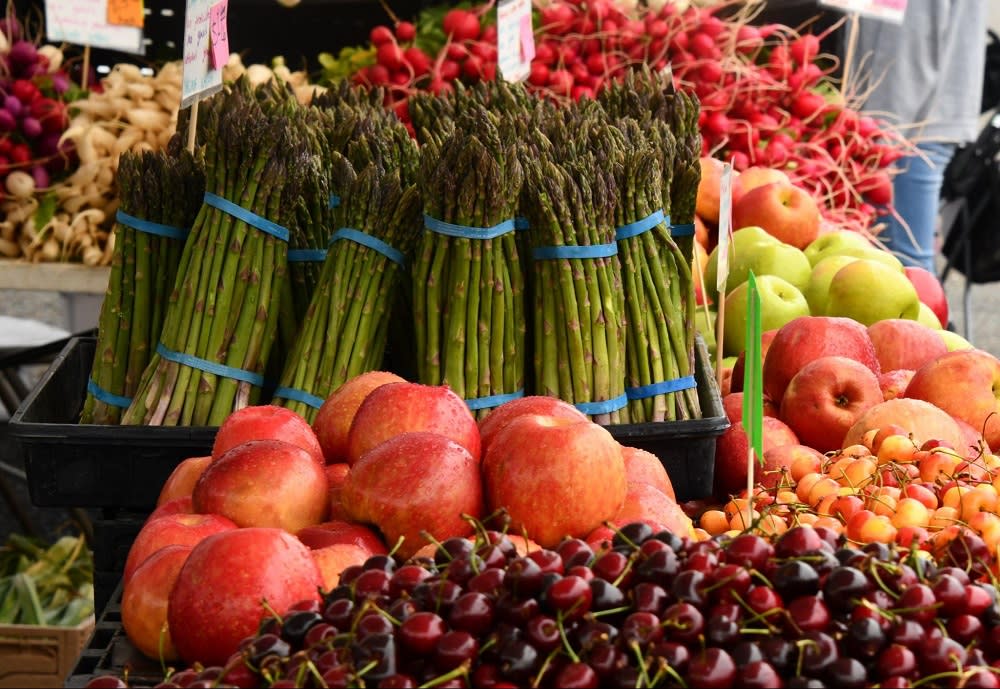 Start your morning off with a rejuvenating yoga class at Serenbe Yoga + Body Works. This studio offers a wide range of classes suitable for beginners and advanced yogis alike. Choose from a variety of classes, including pilates and Thai massage, aerial yoga, restorative yoga, and plenty more. Whether you're coming to gear up for the day or winding down in the evening, the classes here will leave you feeling refreshed and renewed. If you're looking for a more in-depth yoga experience, consider attending the Urban Retreat. This retreat encourages attendees to take a recess from the demands of daily life and retreat in an oasis of nature and tranquility.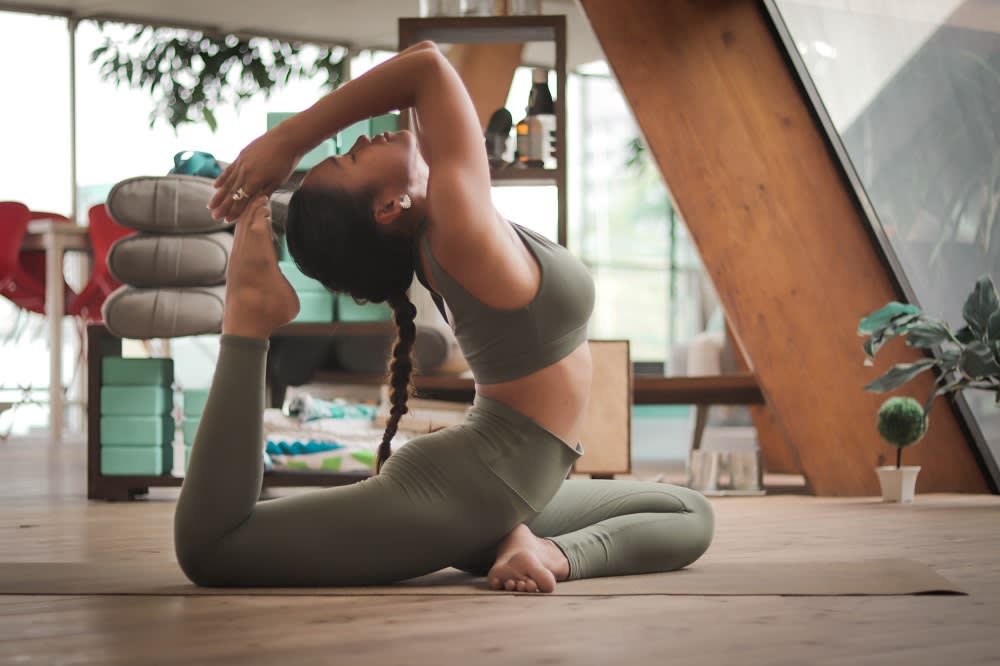 Real Estate
Whether you're interested in renting or buying, Serenbe gives you plenty of options to choose from. Real estate options consist of homes, townhouses, condos, and apartments. Regardless of which type of home you choose, you'll see many similar features. You can expect to find plenty of natural light, energy-efficient appliances, an open layout, and futuristic technology. Many homes are designed with porches, which helps to encourage being social and neighborly. This is made easier by sidewalks placed in close proximity to the porch steps.

The design of Serenbe was inspired by the past and built for the future. The community conserves energy by facilitating geothermal, solar, and net-zero homes. Water is conserved through landscaping and naturally testing the wastewater for ornamental irrigation.

If you're looking to reside in Serenbe, contact Team Reed Realtors today. They'd be happy to help make this community your new home.
*Header image credit: serenbe.com