In a beautiful location like Atlanta, Georgia, it would practically be a crime to miss out on all the wonderful outdoor activities. As you move into your Serenbe real estate, use this guide to plan out your gorgeous summer, enjoying the local geography as much as possible. From the history to wildlife and water features, you would hate to miss out on any Serenbe highlights.
Golfing
As far as luxury activities go, only a few are as high-class as the local golf scene. Only a few miles from Serenbe, these golf courses offer you multiple opportunities to practice your swing. Popular golf courses such as the
St. Andrews Golf Club
,
Coweta Club
, and
Newnam Golf Club
are all close to homes for sale in Serenbe. Each of these courses offers exciting views, golf cart rentals, and ample challenging greens for you to traverse. You can golf however you like while still experiencing lovely Georgia outdoors.

If golfing is your hobby, then your Serenbe real estate will definitely make golf weekends with your friends much easier.
Parks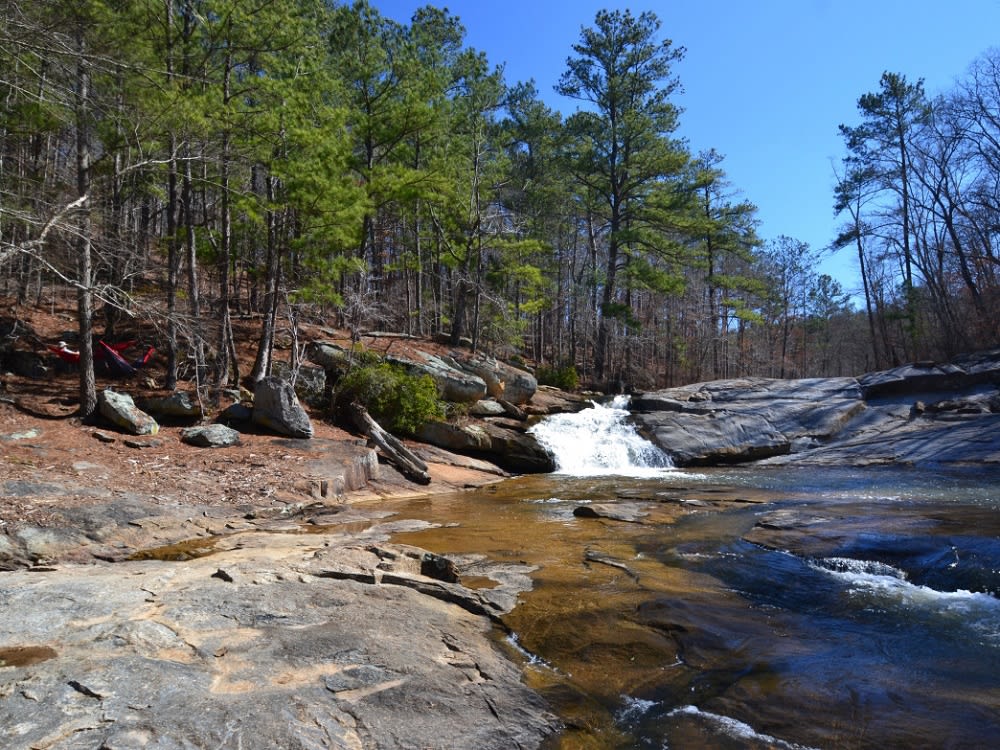 Cochran Mill Park, Photo courtesy of RootsRated
Right outside of Serenbe real estate, you'll find countless great opportunities to stroll, exercise, meditate, bike, and enjoy vibrant green park settings. In the case of classic parks, head to
Moore's Bridge Park
or
Cochran Mill Park
to commune with nature in your own way. They both offer versatile greenery, great walking paths, multiple-use trails, and stunning waterfalls.
If you'd like a bit more water sports with your park, head to the
Dog River Reservoir
, the local community's freshest source of drinking water. Coming here is a wonderful opportunity to commune with the circle of life in your backyard. While there, you can enjoy fishing, boat rentals, and a lovely pavilion or gazebo, amongst other features.
Once you purchase one of the gorgeous homes for sale in Serenbe, you're in luck. Much of Serenbe functions as a beautiful outdoor park where you can explore a stunning
stone labyrinth
or enjoy other engaging activities like
community yoga
,
horse trails
, and
bike and golf cart
rentals. If you're not up for a drive, a luxury home in Serenbe is easily the best option to enjoy the benefits of a park without going anywhere.
Historic landmarks
One of the great perks of living in the Atlanta area is the rich history inside and outside the city. If you want to explore the southern history of the region, you're in luck — there are dozens of opportunities right outside your Serenbe real estate. If you're looking for a rustic experience, head to
Dunaway Gardens
. While there, you can enjoy the historic waterways such as waterfalls and hanging gardens used by generations past. Dunaway Gardens is a place where history and natural beauty collide.
However, if you'd like to plunge even further into the past, then the
Georgia Renaissance Festival
will fascinate you. It is held only 18 minutes from Serenbe. You can take a day off to enjoy the wonder of the Middle Ages and Renaissance, from classic turkey leg to honey cake eats and jousting like kings and peasants alike. Check out their calendar to see when next they will open their gates to the public.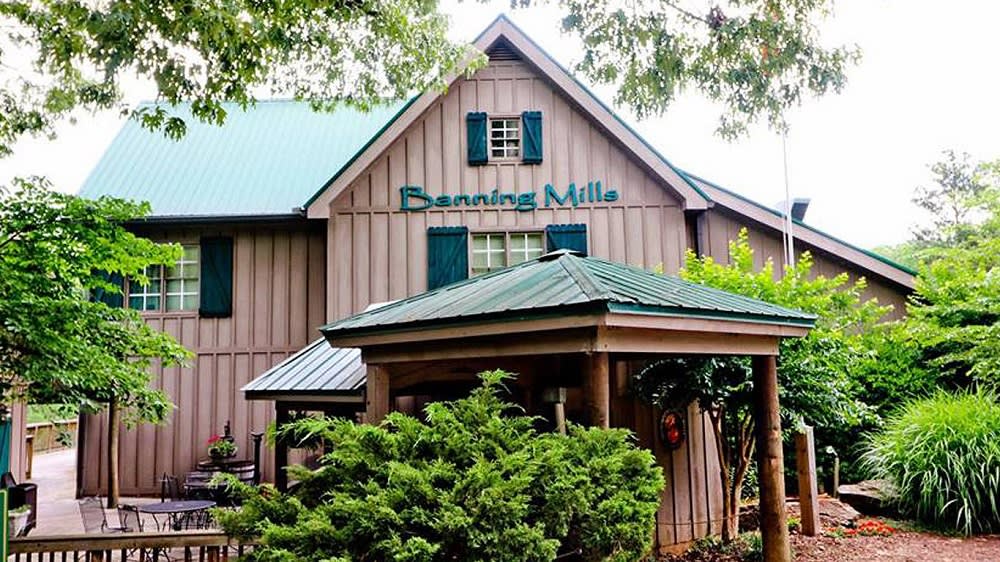 Photo courtesy of Kayak
If a blend of history and modern life is more your style, head to
Historic Banning Mills
. The location includes historical landmarks as well as updated bridges, obstacle courses, and enjoyable activities for all ages. It's a great way to enjoy the outdoors with kids without boring them.
Chattahoochee River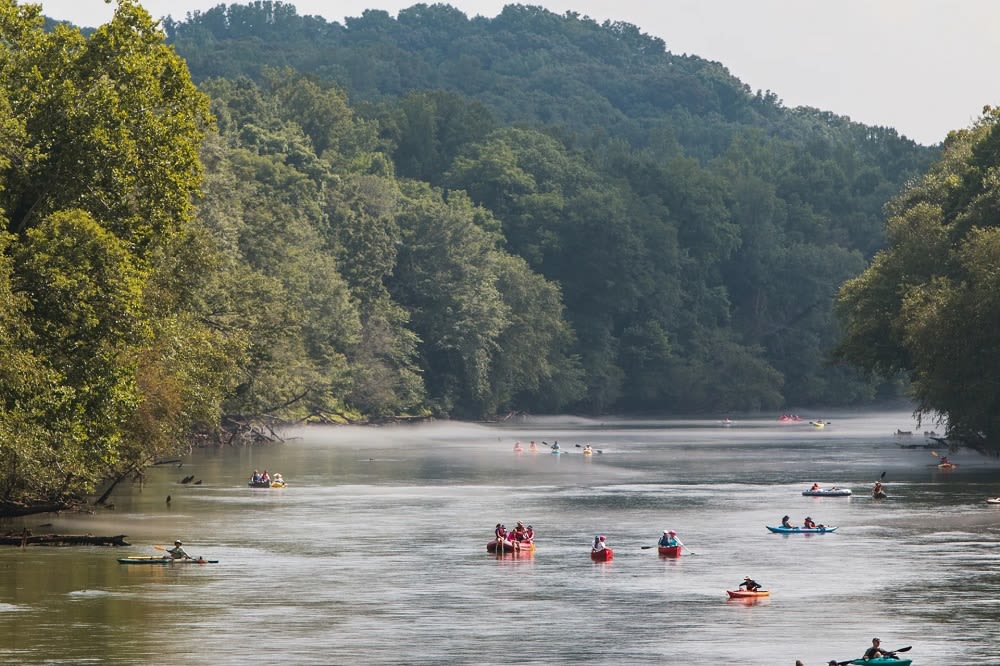 Photo courtesy of Conde Nast Traveler
When living in Serenbe or the surrounding Atlanta area, you can't miss out on the beauty of the
Chattahoochee River
. This large body of water running through this state is a tributary of the Appalachian River which eventually leads into the Gulf of Mexico. This Georgia river includes several reservoirs, many of which are open to the public and supply drinking water to the local community.
Near homes for sale in Serenbe, you and your family can enjoy swimming, kayaking, and other watersports on the Chattahoochee River. Also, the surrounding area offers dozens of campsites and plenty of hiking trails. So, if you take a trip to this nearby water feature, you'll be instantly engrossed in a thrilling activity. Whether you are packed for a day trip or a full weekend, there are plenty of activities to keep boredom away. Hence, it's no secret why every Serenbe real estate owner falls in love with the nearby Chattahoochee.
Commune with wildlife
Despite being so close to a city center, Serenbe is surrounded by wildlife. Both the nearby
AWARE Wildlife Center
and
Bear Creek Nature Center
are eager to share native species and natural knowledge with their visitors. AWARE offers several animal encounters, tours, and educational programs. So, while you go on an adventure around the wildlife center, you can also keep your brain busy by learning new things.
If you want something a little more unique, head to the
Lake Claire Land Trust
. Here you will find the famous Big Lou, an emu who is the mascot for the nonprofit. He's a well-cared-for and lively creature, and he's eager to keep all visitors entertained.
If you're looking to stay close to your Serenbe real estate, though, you will be delighted to learn that the community cares for animals. For example, you can feed and spend time with livestock such as goats, donkeys, and more at the
Inn's Animal Village
.
Serenbe Farms
Serenbe Farms
provides one of the best outdoor experiences in the Serenbe community. If you move into any of the homes for sale in Serenbe, you'll enjoy organic farm produce from these stunning fields. They supply the freshest vegetables to local restaurants and also support many of Serenbe's sustainability initiatives.

When you visit Serenbe Farms, you can pick fruits, take a lovely tour around the fields, and possibly even get involved in the farming process. Truly, the most grounding, holistic way to live in Serenbe is by becoming a part of it all. Whether you want to have a fun day out or become a regular, Serenbe Farms is always there to make your Serenbe real estate experience all the more exquisite.
Find Serenbe real estate
Do you want to live near all these fantastic outdoor destinations? If yes, reach out to local real estate expert
Karen Reed
from Team Reed to see what's on the market.