Situated on the edge of Atlanta, Serenbe is a neighborhood within the city limits of Georgia's Chattahoochee Hills. Since its creation, this has become an award-winning biophilic community that is all about connecting people to nature and each other. There's plenty to see and do in this thriving community, including year-round cultural events, culinary workshops, festivals, boutique shopping, and music events.

Serenbe is a neighborhood overflowing with fresh food, fresh air, and a focus on citizen's well-being. Serenbe is home to a 10-acre organic farm, successful CSA program, seasonal Saturday Farmer's Market, and edible landscaping—including blueberry bushes and herb bushes along paths and sidewalks. Each of Serenbe's hamlets has complementary commercial centers that are focused on various elements of a well-lived life. This includes arts for inspiration, agriculture for nourishment, health for wellbeing, and education for awareness.

This charming community is also home to several incredible eateries. There's a restaurant for every occasion, whether you're looking to grab a quick bite to eat or indulge in an upscale dining experience. We're here to give you the inside scoop on some of the best restaurants in the area. Read on to learn about five places that are worth exploring in Serenbe.


Blue Eyed Daisy Bakeshop
Start your morning off right with some baked goods (fresh, of course) and delicious coffee! Or, if you have more time, sit and enjoy a mouthwatering breakfast here. Deemed as the unofficial meeting place for Serenbe residents and guests alike, Blue Eyed Daisy has been an integral part of the community since first opening its doors in 2005. The Daisy, as residents fondly refer to it, was the first official retail space to serve the culinary needs of residents in the town. Blue-Eyed Daisy was founded on a belief that good food shared with friends and strangers is an important component of fostering community and communication. It is open Tuesday to Sunday from 7 AM to 5 PM and Monday from 7 AM to 8 PM.

When you walk through the doors, you will be instantly won over by the warm, welcoming, and homey atmosphere. A glance through the menu will reveal a variety of creative and bold dishes. The talented culinary members have perfected its recipe for success, which includes farm-to-table cuisine, among other thoughtful confections. Some of the most popular breakfast items include Steve's Bowl (complete with poached eggs over mixed greens, red rice, pico de gallo, jalapeno, avocado, and topped with queso fresco), pancakes (consider adding chocolate chips or seasonal fruit!), or Daisy homemade granola over Greek yogurt. Lunch includes a mixture of sandwiches and salads, as well as a kid's meal that features staples such as Triple Decker PB&J and grilled cheese. Additionally, Monday night from 5 PM to 8 PM is Italian night. Perfect for a date night, this menu features some classic Italian staples. If you're craving a little something sweet or savory, there's plenty of baked goods that can satisfy that craving. Try the gluten-free lemon bar or perhaps the orange cranberry breakfast bread, or choose from an assortment of other treats. Before you know it, you'll feel right at home in The Daisy.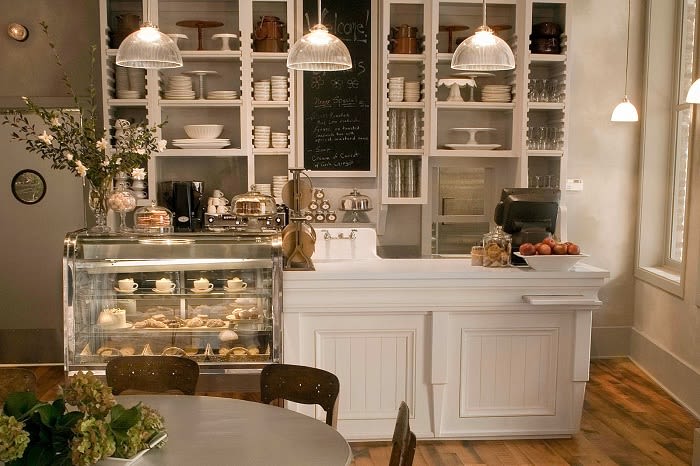 Credit: Blue Eyed Daisy Bakeshop
Halsa
Healthy food doesn't have to be flavorless and boring—and Halsa is going the extra mile to prove that! Halsa is Serenbe's newest restaurant and anchors the One Mado building. Influenced strongly by Swedish design and culture, the atmosphere here is casual, sleek, and modern. Halsa means "health" in Swedish, which seamlessly encompasses the vision and intent of the Mado neighborhood. The airy cafe has subtle pink accents contrasted with geometric black and white tiles. It is open daily from 8 AM to 9 PM.

The menu was thoughtfully designed with the intent to take advantage of organic produce coming directly from Serenbe Farms. The result is a farm-to-table experience like none other. The menu, which has a veg emphasis, offers a selection of Swedish specialties. You can also opt for the "BYOB"—Build Your Own Bowl. For this, you can choose from a variety of grains, greens, vegetables, and proteins. The focus of the menu is to offer dishes that would be healthy and enjoyable at each meal of the day.

To complement your meal, why not consider adding a fresh juice or smoothie? The Green Cleanse juice is made with green apple, spinach, celery, cucumber, ginger, and coconut water. This juice will leave you feeling refreshed and rejuvenated! Meanwhile, the honey banana almond smoothie is another popular menu item.

You can choose where to eat from the multiple seating options, including a central shared table or spacious outdoor dining. If you're looking for a more intimate experience, enjoy your meal at one of the intimate booths. Wherever you decide to sit, you won't be disappointed with this top-notch meal.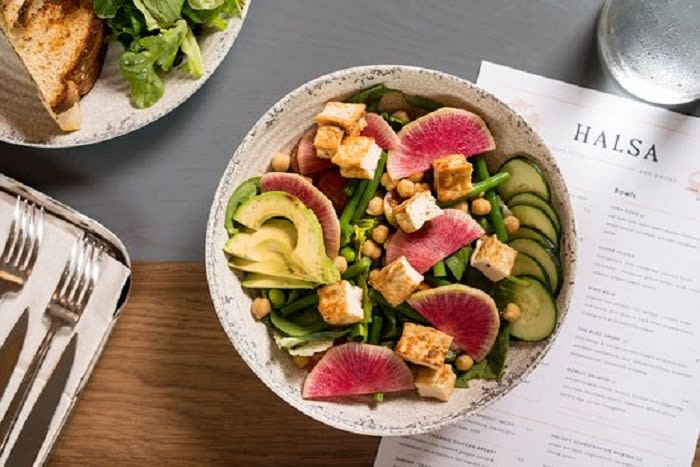 Credit: TripAdvisor
The Hill
It might be your first time dining here, but you'll immediately feel at home in The Hill. Located in the center of Selborne, Serenbe's first hamlet, The Hill focuses on sustainable and locally sourced cuisine from local farmers in an intimate, upscale setting. The menu includes organic vegetables from Serenbe Farms and constantly shifts to mimic the seasons.

This chic restaurant offers both lunch and dinner, along with a carefully curated selection of wine, beer, and cocktails. To start your meal, consider ordering the breadbasket. This comes with assorted flavors of bread, ranging from focaccia to cornbread, along with house-made banner butter. The fried green tomatoes and hot crab dip are also popular (and equally tasty) dishes. There's plenty to choose from for the main course—ranging from salads to pies to meat dishes (such as the pan-seared sea bass or wood-grilled fillet). After your meal, there's plenty of decadent dishes to order for dessert. You can order the Serenbe Farms Carrot Cake or perhaps the gluten-free Chocolate Torte.

This place is often packed, so it's a good idea to make reservations in advance. Whether you're enjoying brunch or simply grabbing cocktails, you'll be impressed with the warm ambiance, attentive staff, and excellent dishes. The Hill is open Tuesday to Thursday from 5 PM to 9 PM, Friday to Saturday from 5 PM to 10 PM, and Sunday from 5 PM to 9 PM. You can also stop by for brunch on the weekends from 11 AM to 2 PM!
The Farmhouse
If you're looking for an upscale culinary experience to celebrate a special occasion, then you'll be sure to love The Farmhouse, which is located at The Inn in Serenbe. The Farmhouse at Serenbe is one of Atlanta's original farm-to-table restaurants. Chef Nic Bour specializes in regional cuisine, all of which are crafted using locally grown, organic ingredients from both the restaurant's own garden and Serenbe Farms, as well as other area producers.

Each month, the menu changes to accommodate the freshest seasonal ingredients available. Although the menu regularly changes, you can expect to find Southern-inspired dishes such as buttermilk fried chicken, chef's vegetable plate, or pan-seared halibut. Finish up your meal with some mouthwatering desserts, such as the creme brulee cheesecake or the flourless chocolate torte. You'll leave this meal feeling both full and happy.

The atmosphere at The Farmhouse can best be described as casual, yet still retaining its fine-dining standards that draw people here. If you have any questions about the menu or need recommendations, the attentive staff will be happy to assist you. Guests can expect to enjoy their meal in what once served as the summer dining room—when the Inn's main house was once a personal home. Today, you can still sense the intimacy of the family dining room. The Farmhouse is open for dinner Thursday to Sunday from 5 PM to 9 PM.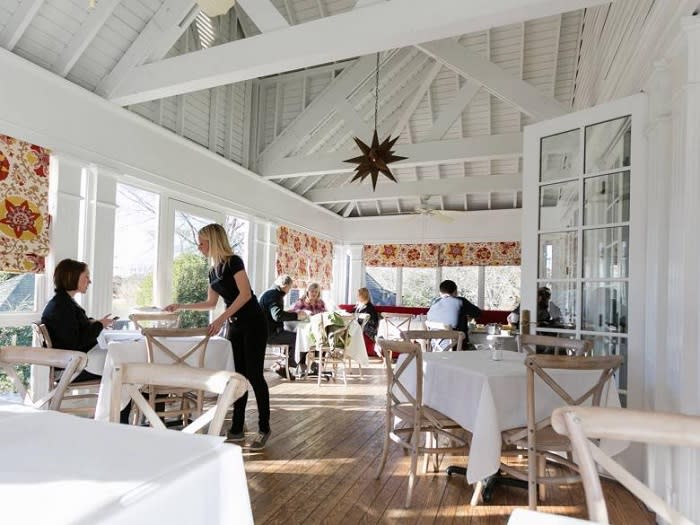 Credit: Explore Georgia
The General Store
There's little that's more refreshing than throwing some supplies in a basket and going on a picnic! If you need to stock up for such an event, head over to The General Store. As Serenbe's only food and wine market, The General Store offers unique food, grocery, and wine and beer essentials. They offer the highest quality products that support an all-natural, sustainable lifestyle.

This eclectic store offers a wide range of products. Here you can find meat and seafood selections that include cuts of beef, lamb, pork, and poultry—all of which are free of hormones and antibiotics. You can also select from a diverse array of charcuterie and cheese. The cured meats and salami are made from the best ingredients, produced responsibly, and crafted from hand. To go along with your meats, consider adding some cheese. You can choose from sheep, goat, or cow milk cheese. And that's not all The General Store has to offer. You can also grab ready-made meals, soups, sandwiches, and salads, as well as specialty loaves of bread. Before you know it, you might just become a regular here!


If you're looking to explore Serenbe real estate, contact Team Reed today. Whether you're looking for a short-term rental or a forever home, Karen, Liz, Jessica, and Lindsey can walk you through the process from start to finish and help you find a place that's right for you. With years of experience in the real estate industry and a deep knowledge of Serenbe luxury homes, Team Reed will help lead you home.